PVEP ATTENDS OFFSHORE TECHNOLOGY CONFERENCE ASIA 2016 (OTC-ASIA) IN MALAYSIA
From 22nd to 24th March 2016, the delegation of the Vietnam Oil and Gas Group (PVN) led by the Chairman of the Board of Directors, Dr. Nguyen Quoc Khanh attended Offshore Technology Conference Asia 2016 (OTC-ASIA) in Malaysia. PVEP's President & CEO, Dr. Ngo Huu Hai joined the Delegation.
Asia region plays an important role in providing technology and services to the world, especially in the field of oil and gas, energy, including offshore production technology. OTC Asia 2016, with the theme "Excellence in Asia", including 4 plenary session and 18 panel discussion, provides the ideal platform to reflect on the achievements and aspirations of the region and the industry, and what it takes for Asia to remain resilient and responsive to a growing energy market. The event attracted the attendance of about 25,000 international delegates from 2,500 organizations of 80 countries around the world. That was the honor to welcome the Malaysian Prime Minister, Mr. Datuk Seri Najib Tun Razak to have an opening statement.
This event becomes an opportunity for oil and gas companies to update and exchange their experiences, also share the development trend with advantages and challenges of the oil and gas industry in general and offshore oil and gas exploitation in Asia in particular. Through all activities of this conference, the delegation of PVN/PVEP had received more information, new relationships and strengthened existing corporations with important partners.
Within the framework of moving, Dr. Ngo Huu Hai and PVEP's working group attended the Opening Ceremony of Petronas Integrated Operations Center, a state-of-the-art communications and control centre that optimises operational costs and efficiency by managing global operations from a remote location. He also had a meeting with CEO of Malaysian National Oil Company, Petronas, Mr. Datuk Wan Zulkiflee bin Wan Ariffin to discuss and then agreed the principles in the negotiation of commercial agreements relating to the purchase of gas from Malaysia. Both sides also proposed some issues including: specific actions for the fields in Vietnam, especially Thang Long-Dong Do fields, Block 01.97 & 02.97; solutions to remove obstacles in Block SK 305 in the context of oil price fall; Block 01&02 contract extension and the orientation for Block 10&11-1 as well. Then, the PetroVietnam – Petronas Joint Corperation Committee was established to exchange ideas and find solutions for existing and arising issues through annual seminar.
Also PVN/PVEP's working group had meetings with partners of Technip, Sapura Kencana, Halliburton and Repsol aimed to promote the corporations as well as the development of projects.
Besides, Dr. Ngo Huu Hai had a warmly party with more than 20 secondees of PVEP working in PM3CAA, SK305 and PM304 projects. At the meeting, he shared the updated information of PVEP's operations in 2016, motivated their spirits as well as encouraged their ideas and contributions for the development target of corporation.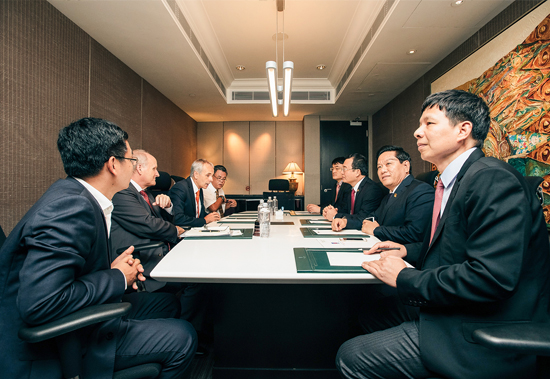 PetroVietnam's Chairman Dr. Nguyen Quoc Khanh and PVEP's President & CEO Dr. Ngo
Huu Hai worked with partners in the Conference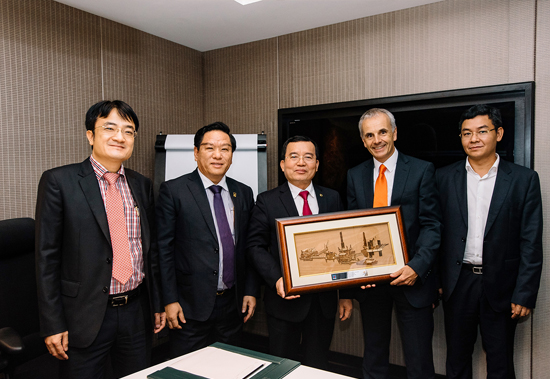 Dr. Nguyen Quoc Khanh presented a souvenir to the partner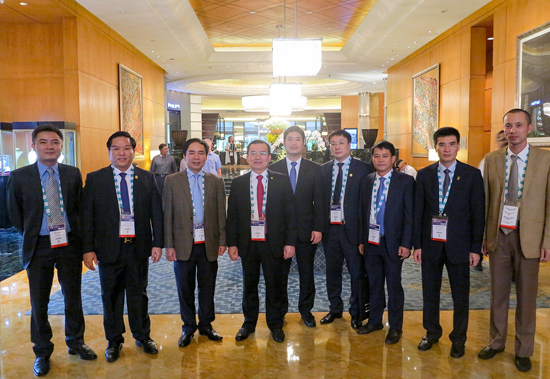 The PVN/PVEP's Delegation took a photo at the Conference

Dr. Ngo Huu Hai discussed with Dr. Nguyen Quoc Khanh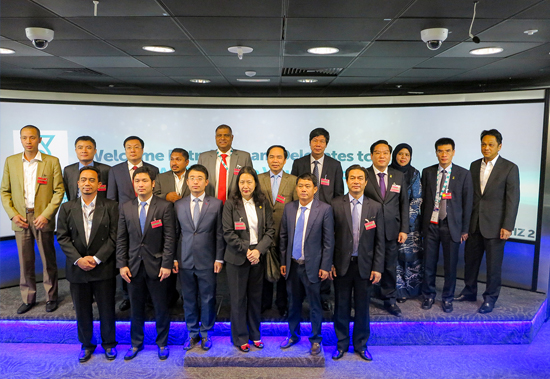 The PVN/PVEP's Delegation posed with foreign delegations at the conference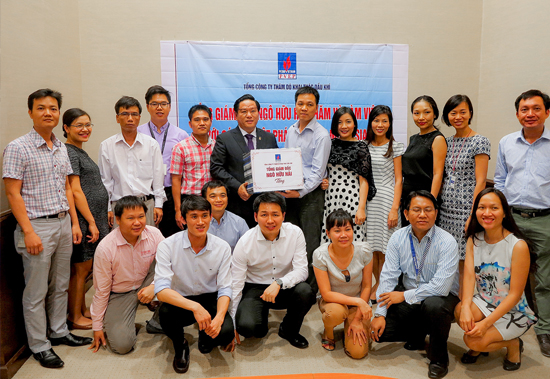 Dr. Ngo Huu Hai presented a gift for secondees in Malaysia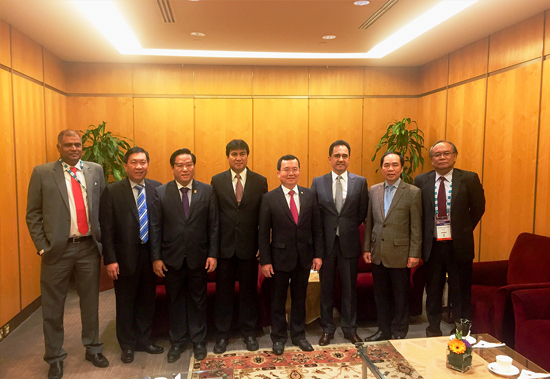 The PVN/PVEP's Delegation posed with host country Malaysia
page_views: 693